Post by Stormrider on Jul 2, 2004 21:18:52 GMT -6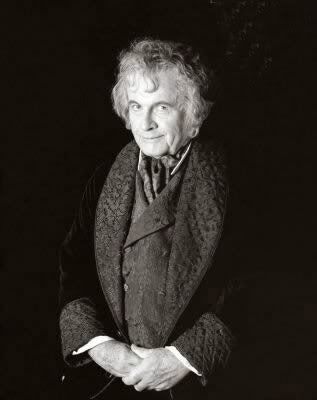 Ian Holmes as Bilbo Baggins
in New Line Cinema's
Fellowship of the Ring Movie
Directed by Peter Jackson
1. Accompanying each chapter there will be a quiz. All quizzes will be found on the thread entitled "The Hobbit Fun Quizzes." Each Quiz will be designated by its Chapter and Title. i.e. Chapter 1-The Unexpected Party.
2. The questions are all multiple choice with four possible answers to each question.
3. Read each question and select the answer you feel is the best answer by touching the chapter-related graphic next to your choice. Be careful! Once you make a selection, the quiz registers the first choice for tabulating your results.
4. Wait a moment for your selection to register. The graphic will NOT appear to depress when you touch it.
5. After it registers, a pop-up window will appear telling you whether your answer was correct or incorrect.
6. The pop-up window will also give you a short commentary on the answer you have chosen. All answers have some sort of commentary included to further your understanding.
7. Close the pop-up window after you answer each question. This will allow you to go on to the next question.
8. Continue answering all questions the same way.
9. When you complete the quiz, touch the oblong blue ball next to "Grade exam." The results of your quiz will appear in a pop-up window. After reviewing, click "OK."
10. Bilbo encourages you to try taking the Fun Quizzes without using the Book! He feels it is much more challenging and tests your true knowledge of The Hobbit.
11. To return to the Hobbit study, click on the "X" in the upper right hand corner of your screen. The quiz closes. Or click the <= Back button on your browser toolbar.
12. After closing the quiz, you may go back and retake the quiz as often as you like and try to improve on your score.
13. Bilbo hopes that he made the quizzes fun and challenging and that you like them as well as get an excellent score! He hopes that his quizzes helped you learn, too!
14. Bilbo is VERY curious to hear your comments about the quizzes, so he would like to encourage you to post them on this thread!
Well, I checked some of the quiz links and the website that I had posted these on is no longer available--it was one from an old email account I had where I got a free webspace for signing up with them. Oh! Dear! I should have removed all the quizzes and moved them somewhere else!